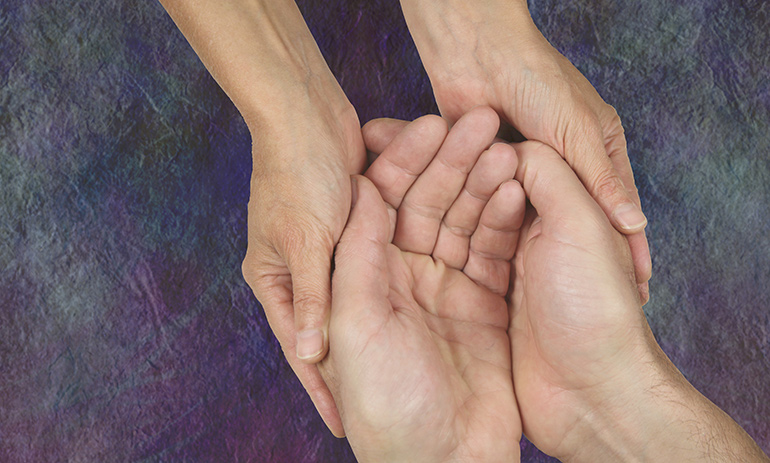 ---
Maggie Coggan | 17 August 2021 at 9:03 am
---
 Each morning, lawyer and single mum of two Menoz Bowler wakes up knowing that she's got a big, and possibly difficult, day ahead of her.
While most working parents can relate to the struggle of getting kids out the door with lunches packed, hair brushed, and shoe laces tied, Bowler is dealing with a raft of different and unique struggles.
Her youngest child, Andrew, is legally blind and has OCD tendencies, with the smallest of errors turning into a meltdown.
"For example, if I make spaghetti with the sauce mixed in and not on the side, he won't have it… and then there's the obvious meltdown," Bowler told Pro Bono News.
"It's just little things like that which make the day more challenging… It's a different style of parenting and it's a different quality of life when you have a child with a disability."
She said that Melbourne's elongated lockdown in 2020 was a particularly difficult and isolating time.
"Navigating parenting has its obvious challenges during COVID, but there's an added layer of having a child with a disability because they have different needs," she said.
"Because of the restrictions, Andrew didn't have his speech or occupational therapies, and so he regressed… I can't tell you how many meltdowns we had last year."
Bowler is not alone in this struggle.
Victorian community health group Merri Health estimates that there are 720,000 Victorians caring for someone with a disability, medical condition, mental illness or frailty due to old age who are missing out on vital support services, with many unaware of the assistance available to them until they reach crisis point.
The pandemic was a particularly tough time for carers, with a national carer survey revealing that half of carers in Australia were experiencing high or very high psychological distress, with one in three reporting high levels of social isolation. One in three respondents also reported that they never get time out from their caring responsibilities.
To combat this, Merri Health has launched a new campaign to create awareness of the Carer Gateway program, a free national service that connects carers to people with lived carer experience for respite care, telephone counselling services, educational training sessions, and financial support packages.
Bowler, who was connected to Carer Gateway through one of Andrew's support providers, said that having someone to talk to about what she was going through and being able to access respite care had been "priceless".
"Our Carer Gateway case manager has taught me that I can ask for help, and has shown me that there are services and supports out there and they should be utilised," she said.
"When I can debrief or work through problems, I do feel better about the problem, and it's not such an insurmountable task."
Many carers flying under the radar 
Vicki Down, the Victorian state manager of Carer Gateway, told Pro Bono News that one of the main reasons carers didn't access support services was because they didn't identify as carers.
"They might think, 'well, I'm caring for my partner or my child with a disability… but I'm just a family member,' and so they don't identify themselves as a carer," she said.
Kellie King is one of those people. She cares for her ageing parents, her daughter, who has an acquired brain injury, and her grandson who has autism. Yet, she said while she knew deep down she was in a caring role, she resisted the official title of carer.
"There was always this push back and resistance around wanting to identify as a carer," King said.
Since discovering Carer Gateway, she has embraced her role as a carer and the importance of seeking support as part of her well being.
"Life doesn't need to be so hard… [Carer Gateway staff] are amazing, they are supportive… Most of the people that I've spoken to have got lived experiences and it's really made a difference," King said.
New push to connect carers with help 
With the resurgence of COVID-19 and lockdowns enforced across many parts of Australia, Down said it was important that carers, and the communities around them knew that help was available.
"The campaign is about raising awareness for the carers themselves and the people around them," she said.
"For instance, for young carers under the age of 25, it's important for schools and universities to understand what carers look like and the support that is out there for them."
If you are interested in finding out more about Carer Gateway and the services they provide, call the 24/7 hotline on 1800 422 737, or visit their website here. 
---