Next Social Play Reading: Thursday October 29th, 7:30 pmThis reading will feature four different short plays.There will be two plays entitled Ready to Go from the CJSP (Creative Juice Stimulus Package) group. Each play started with one page already written and two writing groups (streams) per play. Each writer was to write around 1-2 pages, then pass it on to the next writer to add their contribution: so much fun and very difficult at the same time, as you can imagine! We will read two different versions of the same one page starter. 2 M/F in each.

Family Happens by Jonne Finnemore

Synopsis: Back in the 1940s/50s PTSD was not recognised and families had to struggle with it without help. Mother and Dad always host Christmas Day. This time, events take a tragic turn. 2 M, 3 F

Last year, Jonne celebrated 70 years of theatre, first in South Africa, then England and now in Australia, performing in dramas, comedies, musicals and reviews. These days, she's turned her hand to writing. Family Happens won first prize in the 2019 National Playwright Competition.

Wormholes by Alison Knight

Synopsis: A Shakespearian actor takes his revenge from beyond the grave – with help from an unexpected source. I M, 1 F, 1 M or F.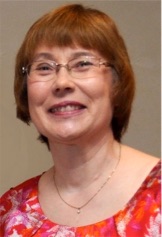 Alison's work has been performed with Melbourne Writers' Theatre, Peridot and Hartwell theatre companies, and in the 1812 Board Shorts, Bendigo's Tenx10 series, the Madwomen Monologues and the Legends of the Skies. In 2019, she won Best Playwright Award at the Monash OAP Festival, while another play appeared in the UNESCO City of Literature Festival (Dunedin). Alison has gained a number of prizes and commendations for her short stories, several of which have been published. She has also written two novels, Peter Stone and The Close.
You're welcome to participate in the reading as either performer or as an audience member. If you wish to express an interest in reading, please contact Robyn Kelly at robynperidot@yahoo.com.au.
Scripts are available to download http://bit.ly/peridotscripts ('October 29th' folder)
Zoom Invitation:
Topic: Social Play Reading – Thursday
Time: Oct 29, 2020 7:30 PM Canberra, Melbourne, Sydney
Join Zoom Meeting
https://us02web.zoom.us/j/87013924000?pwd=NjVQbjh2WHhHNUVKVkhSTDJoeENnQT09
Meeting ID: 870 1392 4000
Passcode: Readings